Cleaner, Greener Commerce
Cleaner, greener commerce was the topic of the day, as over 300 executives, academics, technologists and business partners gathered at eBay Inc. 's new Salt Lake City data center Thursday to discuss the future of sustainable technology innovations.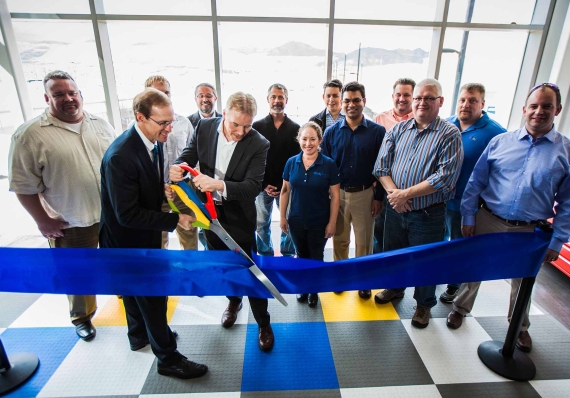 eBay Inc. Chief Technology Officer and Senior Vice President of Global Products Mark Carges kickstarted the day by welcoming the guests to the state-of-the-art data center, which he called an example of "true out-of-the-box thinking." As an Internet company, he said, eBay doesn't have extensive infrastructures; it therefore needs what infrastructure it does have to be high performing, to enable more commerce globally. eBay's platform alone serves 120 million active users globally, he noted, so "it's important our infrastructure supports that growth."
Carges was followed by a fireside chat between eBay Inc. Vice President of Global Foundation Services Dean Nelson and Stanford University Steyer-Taylor Center for Energy Policy and Finance fellow Jonathan Koomey. The two men took a deep dive into the complicated process of designing and building energy-efficient data centers like the Salt Lake City location. Nelson explained that initial steps included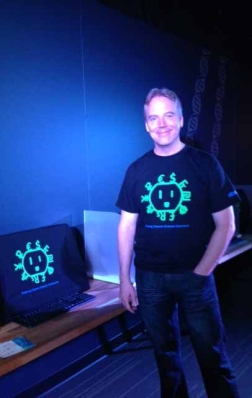 collaborating with the right partners (like Bloom Energy, Dell and HP), making sure working teams spoke and understood the same technical language (such as kilowatts vs. bytes), and getting C-Suite level buy-in for the project. His team also had to make sure 1) the product worked 2) they could afford it, and 3) it helped meet the demands of the business.
Nelson also delineated how the new data center represented many "firsts" for both the company and the world at large. For one, the site is the first data center to use
Bloom fuel cells as an on-site, primary power, instead of the traditional energy grid. (Specifically, the data center will deploy a new six-megawatt Bloom installation that uses 30 Bloom fuel cells, each of which will generate 1.75 million kilowatt hours of electricity annually and virtually eliminate traditional utility grid losses.)
Moderator Jim Doyle of Business Forward followed with panel consisting of Andreas Cangellaris (UIUC), Peter Gross (Bloom Energy), Sri Shivananda (eBay Inc.) and Jeffrey Barrett (Utah Governor's Office of Energy Development) to talk about the further implications for the centers, such as the introduction of 1,500 jobs to the state of Utah through the Draper office and data center openings.
The day ended with a celebratory party at the Leonardo, a contemporary Science Technology and Art museum in downtown Salt Lake City. Attendees ruminated on the day's themes as they noshed on salmon, pasta and flaming doughnuts, as they wandered the museum's aptly creative and high-tech displays.
Dean Nelson welcomes the crowd at the Leonardo.
Story also on Ebay Inc News.